Why is the Pilbara Minerals (PLS) share price high?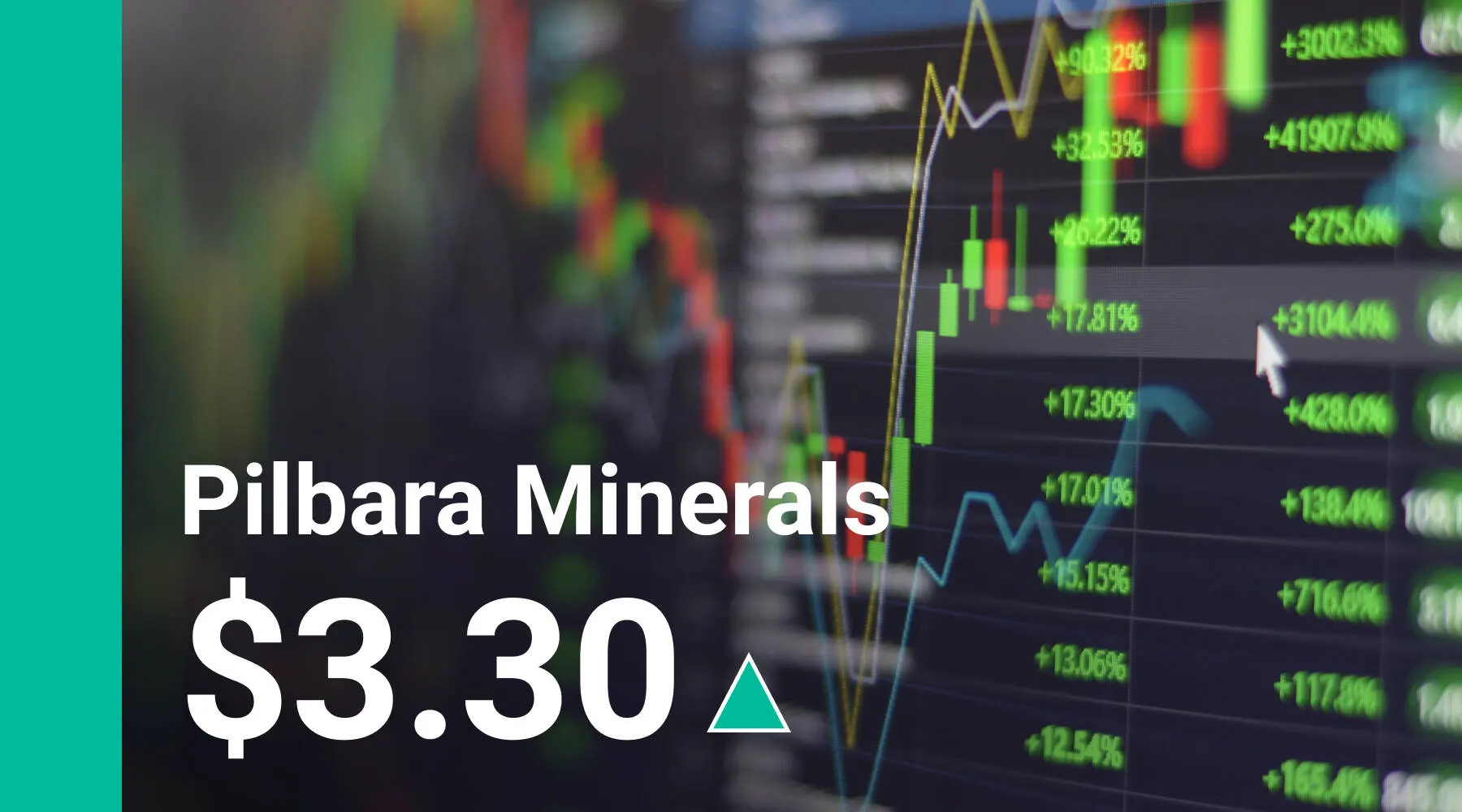 The lithium producer's market value has increased 2.5 times over the past 12 months.
Lithium producer Pilbara Minerals (ASX: PLS) was one of the success stories of 2021, with the share's value rising more than 2.5 times in the past year. The company's shares have hit record highs in recent weeks, and early in Friday's trading hit a new 52-week high of $ 3.30.
Why did the PLS share price take off?
Latest wave comes just weeks after Western Australia-based lithium miner tell the market this would reduce shipments due to delays in commissioning, unplanned closings and shortages of skilled labor.
But that should still benefit the company, as it further exacerbates the tight supply of the key raw material used in electric vehicle batteries. Investors are betting that 2022 will be another good year for lithium.
According to recent estimates from S&P Global Market Intelligence, in 2022, lithium demand is expected to be around 641,000 t lithium carbonate equivalent (LCE), while supply is expected to be 636,000 t, leaving a market loss of around 5,000 t.
As miners strive to increase capacity, they have not been able to keep up with demand, as in the case of the PLS itself, so a tight market is likely to persist short. term.
The deficit is expected to persist even over the longer term. Fitch Solutions forecasts increasingly significant deficits by 2030 which could "profoundly" modify the dynamics of the market.
Rise in demand, prices
A rapid increase in demand for electric vehicles, cheap operating costs, and government subsidies have helped keep demand for lithium strong. UBS analysts predict that annual demand for lithium-ion batteries linked to the electric vehicle sector will reach 2,700 GWh by 2030, or around 13 times current production.
This underlines Pilbara Minerals' status as a key supplier to the global lithium market. In fiscal year 21, the company's shipments more than doubled to 281,440 dry metric tonnes. For the current year, despite lower forecasts, Pilbara still expects shipments to be between 380,000 and 440,000 tonnes.
In light of the tight supply, it raised the average price forecast during the December quarter to the top of its benchmark range of $ 1,650 to $ 1,800 per tonne. Pilbara has already hit a peak spot price of $ 2,350 per tonne on an online auction platform in October.
Consistent with this sentiment, analysts at the Macquarie Group assigned a "Buy" rating to the Pilbara Minerals share price, with a target price of $ 3.70.
Meanwhile, analysts are also betting on a wave of M&A activity in the industry in 2022 as the world's major miners increasingly compete with Chinese companies to expand their exposure to the battery metal. This should help increase ratings for players like PLS.
Invest seriously? Here's your new unfair advantage
Ticker Nerd uses advanced software to track hundreds of signals and data points to find stocks before they explode. Do not miss!
Get started for free
Thinking of buying PLS shares?
If you are looking to buy shares of Pilbara Minerals, you should consider investing through an online equity trading platform.
Keep in mind that not all platforms offer the same list of actions. Some only offer US stocks, so be sure to select a platform that offers ASX-listed stocks.
Choose from dozens available to Australian investors. Compare the features and fees of the plethora of trading platforms available.
Are you looking for a cheap online broker to invest in the stock market? Compare stock trading platforms to start investing in stocks and ETFs.
Warning: This information should not be construed as an endorsement of futures, stocks, ETFs, CFDs, options or any specific provider, service or offering. It should not be taken as investment advice or interpreted as providing recommendations of any kind. Trading in futures, stocks, ETFs and options carries a substantial risk of loss and is therefore not suitable for all investors. Trading CFDs and currencies with leverage comes with a higher risk of losing money quickly. Past performance is no guarantee of future results. Take your own situation into account and get your own advice before making any transactions.