Space, travel, location: reassessing office markets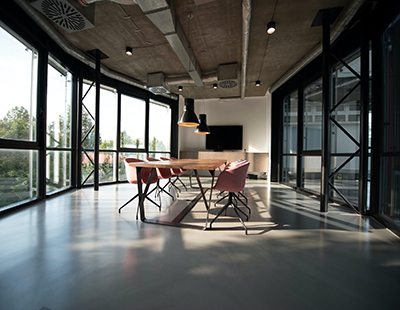 As the COVID-19 pandemic continues to be a fact of office life, businesses across all industries are considering the benefits of locating office space in urban centers versus suburban areas. For some sectors, cities continue to be an attractive place to locate offices. Others enjoy the benefits of space and shorter travel distances by locating their offices in suburban areas. Over the past year, the real estate sector has continued to see great opportunities in the urban and suburban markets.
For many industries, urban centers continue to be an attractive setting for flagship offices. "The demand remains strong for office tenants to be at the heart of the action, so to speak. Markets like New York still offer unparalleled access to the talent, culture, innovation, transportation and energy of a bustling metropolis," said Christie Bennett, CEO of JRT Realty Group Inc., a major female-owned commercial real estate company.
With a slow post-2020 recovery in the urban office space market, tenants are finding that they have better bargaining power in urban centers than ever before, and as a result, they have access to additional amenities and incentives from from the owners willing to make an agreement.
Bennett also noted that "the city…offers new and upgraded office buildings that feature abundant air and light, environmentally friendly building systems, and a focus on employee health and wellness." Environmentally and health conscious office spaces continue to be a priority for the workforce and for corporate social responsibility initiatives. For companies sensitive to these needs, like many in the technology sector, LEED-certified space is more readily available in an urban core. Because proximity to sustainable sites and transportation counts for a number of LEED credits, urban office spaces are more easily able to achieve LEED certification.
For these reasons, technology companies, health companies and companies in the financial sector continue to sign new leases in urban centres.
office bounce
This type of interest has given real estate owners, operators, developers and investors confidence in a rebound in urban office space in 2022 and beyond. A recent example of such a bet on the success of urban office space is CommonWealth Partners' acquisition of Hudson Commons on behalf of CalPERS, at 441 Ninth Ave. in Manhattan, with the Cove Property Group. With its location, amenities and outdoor spaces and its LEED Platinum certification, Hudson Commons has been able to attract household names including Peloton Interactive Inc. and Lyft Inc. as anchor tenants.
At the same time, real estate investors have shown strong interest in suburban office buildings. Although the dual priority of environmental awareness and health remains at the forefront of concerns for employers who sign leases and investors who acquire properties outside the urban core, it should be noted that office space in suburbs address these priorities in a different way than urban office buildings. Common outdoor spaces and access to walking trails and nature enhance the office experience.
Additionally, as businesses become increasingly aware of the need for social distancing measures in offices, a lower cost per square foot is desirable in their spaces.
"Five to 10 miles can mean a cost-per-foot savings of nearly half on rent and allows commuters to use their own car or even bicycle and avoid city traffic. Outdated loft offices are being renovated and populated with office workers who care about quality of life and better commutes," said David Schechtman, senior managing director and head of investment sales at Meridian Capital.
Bullish on the suburbs
Given the same need for more space at home than in the office, during the first 18 months of the COVID-19 pandemic, many urban professionals moved their homes further from urban centers. This same workforce is now resisting the long commutes that were once part of their daily routine. Additionally, given that in early 2022 the Omicron variant has caused many businesses to adapt to a flexible return-to-office plan, easy access to a desk to foster a hybrid work-from-home model will increase. turned out to be a priority.
"Law firms that graced their mastheads with multiple offices in suburban areas historically housed small portions of their staff in these satellite or even subleased office spaces. Today, there is an explosive growth in the acceptability of staff to work outside of flagship sites," added Schechtman.
With increased demand for more available space and shorter travel distances, many investors are optimistic about opportunities outside the urban core. For example, on the heels of its acquisitions of office properties in Morristown and Jersey City, NJ, in late 2021, The Birch Group purchased 1 and 2 Jericho Plaza, in Long Island's Jericho, NY, another major addition to its office. commuter portfolio.
Given trends in investor and tenant priorities, offices as an asset class may look different from offices of decades ago. Nonetheless, investors and business owners continue to see great opportunities in the urban and suburban office markets.
---
Daniela Alvarado is a partner in the real estate department of Cole Schotz and represents clients in all aspects of complex real estate transactions.