Renewable fuel production heats up in Kern | News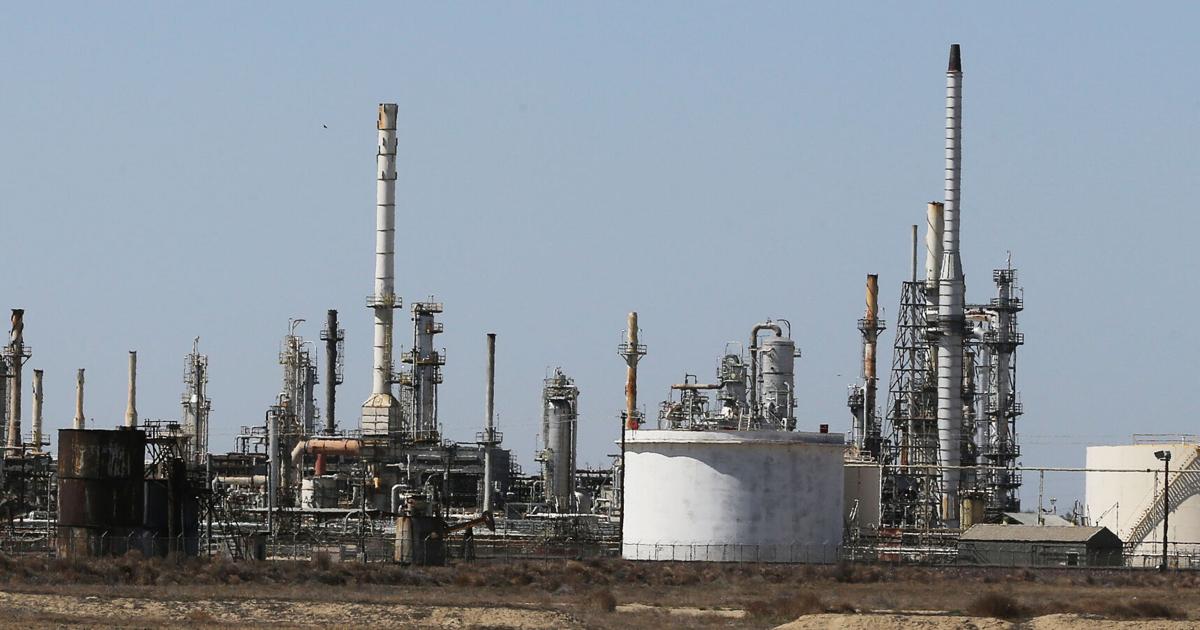 The production of renewable fuels is becoming a major concern in Kern lately as investors launch projects that reinforce the county's preeminence in biofuels and advanced facilities are proposed to extract bioenergy from local waste streams.
Final preparations for a new renewable diesel project at the former Big West refinery on the Rosedale Highway have roughly coincided with the recent expansion of a plant southwest of Bakersfield which leads the in the production of biodiesel. Meanwhile, plans are underway for recycling centers that would turn household and other organic waste into biomethane, among other projects under consideration.
The cooperation taking place locally aims to build on the momentum of Kern. Enthusiasm is at its height as local initiatives are likely to receive state money. But becoming a true center of excellence may depend on factors beyond local control.
Harry Simpson, CEO of Crimson Renewable Energy Holdings, recently completed a 50% increase in production capacity at the company's 88-acre biodiesel refinery off Millux Road near Interstate 5. As a local operator, he was encouraged by Governor Gavin Newsom's latest proposal. week for an $83 million energy innovation center at Cal State Bakersfield.
Hopefully a commercially viable idea will emerge from the new center, he said. But he noted that there was no guarantee that such an innovation would be built locally.
"The question is, will this thing be built in Kern County instead of somewhere else?" he said. "It would be cheaper and easier for me to do (business) in Texas or Louisiana than in California."
This possibility does not preclude local energy leaders from pursuing a collaboration aimed at capitalizing on Kern's existing strengths in renewable fuels.
One of the industry players participating in the county's B3K Prosperity economic development initiative is Jennifer Haley, president and CEO of Kern Oil & Refining Co., a 155-employee plant that manufactures renewable diesel and other fuels at its 26,000 barrels per day. refinery near Lamont.
As her own company seeks strategic partners to do more waste-to-fuel and ultra-low-carbon fuel production, she sees B3K collaboration as the best way to bring local talent and other resources to bear. profit to create good local jobs. .
"This is how do we pivot or how do we evolve towards managing this carbon intensity and meeting our climate goals?" While it's hard to say which products and technologies will ultimately help California achieve its goals, she added, "I think we can define what the future will look like and be part of the solution."
California imports most of its biodiesel, just as it imports most of its crude oil. But since turning California's growing stream of organic waste into energy is a local affair, Kern is expected to attract investment in the months and years to come as the state forces municipalities to divert leftover food. and other organic waste from landfills to combat climate change.
JD Gessin, CEO of Operations at West Coast Biofuels, is working to convert an unused production plant in McFarland into a biodiesel and renewable fuels plant serving the commercial transportation industry. It is expected to employ more than 20 people converting waste oils such as grease and molten grease into fuel for agriculture, heavy machinery, aviation, tractor-trailers and, eventually, shipping.
Separately, the company hopes to deploy a series of modular bioenergy refineries in Kern and as far north as Stockton to gasify organic waste that would otherwise go to landfill. Each facility would employ three dozen or more people and process 20 to 30 metric tons of waste.
Gessin said the company plans to eventually produce not only conventional liquid renewable fuels to decarbonize commercial transportation in California, but also renewable electricity, biomethane and hydrogen.
Local dairies equipped with large manure digesters also produce biomethane for transport in the Central Valley. The facilities have grown rapidly in recent years with state subsidies to capture and harness a potent greenhouse gas, methane, which otherwise vents into the atmosphere.
In 2020, 589 million gallons of renewable diesel accounted for only about one-sixth of California's total diesel fuel use, according to the California Energy Commission. The share of renewables is expected to jump 40% just with the project that Global Clean Energy Holdings Inc. is preparing to start on part of the former Big West property.
Expected to employ more than 100 workers, the plant is expected to produce 15,000 barrels per day, or 230 million gallons per year. Like other local plants, its feedstock will include used cooking oil and rendered fat, though eventually it is expected to incorporate oil from a crop called camelina. .
Crimson's operation on Millux, now responsible for 36 million gallons of biodiesel annually, has been the state's largest fuel producer for nearly 10 years. It brings used cooking oil from as far north as Seattle, but still produces less than California biodiesel sources like Singapore.
Even greater potential could lie in biomethane and hydrogen produced from organic waste.
Executive Director Julia Levin of the Bioenergy Association of California said the state's capacity to produce biomethane is pegged at the equivalent of 4 billion gallons per year of diesel – a third more than California's demand. for this fuel – using only waste from landfills, sewage treatment, animal manure, fats, grease and biomass such as agricultural trimmings. She noted that hydrogen could also be created from such sources.
The California Public Utilities Commission has helped by requiring natural gas utilities to incorporate biomethane into the fuel they deliver to residential customers for heating, cooking and drying.
Levin said it won't be long before more jets, ships and heavy trucks run on fuel, given that some forms of transportation won't readily adopt batteries. There are also signs that the state government is preparing to invest hundreds of millions of dollars in biomethane, hydrogen and other renewable fuels.
She predicted growing demand as California strives to replace the raw materials powering its power plants with natural gas and seeks different forms of long-term energy storage.
"I don't think we're going to see market saturation for a long time," Levin said. "The problem is opposite right now. We need to ramp up production much faster."