IBM's Sustainability Accelerator is a model of corporate responsibility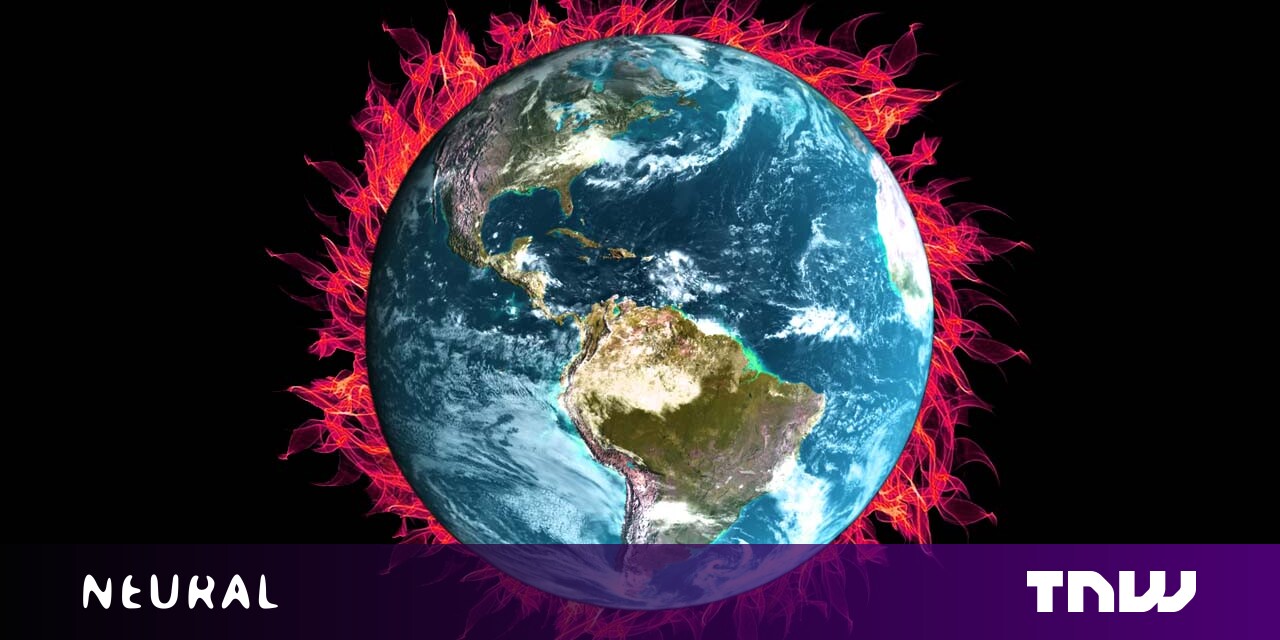 Almost all of the best tech companies in the world are invested in solving the biggest problems facing the planet. But not all solutions are created equal. The problems concerning Silicon Valley, London or Beijing are very different from those faced by the smallest, least profitable communities around the world.
This is why, in the modern age, the idea of corporate responsibility must go beyond charitable donations and one-time events to raise awareness. The most vulnerable communities need more than cash. They need lasting solutions to long-term problems.
Enter Big Blue
IBM's new "Sustainability Accelerator" is a program designed to give underserved communities an edge in the fight against the man-made climate and energy crisis, natural disasters and the devastating effects of pollution, with a look to the future.
To do this, IBM invites Requests for Proposals (RFPs) to create sustainability programs from local governments and nonprofit organizations around the world.
Selected organizations will receive support at every level of their proposal, from design to implementation, including pro bono support from IBM services, technicians and trainers.
IBM's Justina Nixon-Saintil, vice president and global head of corporate social responsibility, told Neural:
Over the next five years, we will invest approximately $30 million in these programs.
It's a huge change, but the greatest value can come in the form of IBM technology.
Selected partners will work directly with IBM to develop their projects with services ranging from Watson AI products to cloud-based computing and everything in between.
Nixon-Saintil told Neural that the accelerator would even consider implementing IBM's quantum technologies if the solution called for it.
The current round of tenders, which ends on April 30, is focused on "clean energy solutions benefiting vulnerable populations".
Who enters ?
According to Nixon-Saintil, the goal of the program is to leverage the technologies IBM offers its largest customers by making them accessible to vulnerable communities, and then expand those efforts to other areas facing similar issues.
As a result, the proposals with the best chance of being accepted are likely to be those that bring aid to the areas most in need.
Fortunately, organizations considering applying for the accelerator don't have to make it up as they go.
IBM worked with three not-for-profit organizations during a trial program leading to the launch of the Sustainability Accelerator to dial things in.
The series of essays focused on solutions to agricultural sustainability issues that focused on climate change, pollution and crop yields.
What do they get?
Proposals selected for the accelerator will get the jobs. IBM engineers and technicians will help turn their raw ideas into concrete solutions, and Big Blue will foot the bill for just about everything.
According to an IBM blog post:
IBM Sustainability Accelerator will provide support to each selected organization for two years using a two-phase approach.

Phase I: Accelerator engagements will begin with the IBM Garage, IBM's methodology for applying design thinking and agile techniques to accelerate meaningful innovation and drive lasting culture change. During this process, IBM experts will work with the recipient organization to identify their needs and establish a clear roadmap to design, develop, deploy and continually improve the technology to help solve specific public challenges.

Phase II: In a second phase, IBM's cross-industry experts will configure IBM resources and technology designed to help participants achieve their community and environmental impact goals. Some of the technologies that will be applied will include IBM Watson, IBM Cloud or Environmental Intelligence Suite, among others. Additionally, IBM Sustainability Accelerator recipient organizations will receive monthly IBM Cloud credits, weather data credits, mentorship, and access to the IBM partner ecosystem. IBM experts will also support pilot deployments of solutions to help facilitate optimal implementation, extend long-term impact and drive key societal outcomes.
Neural's Take: when it comes to tech for good, it doesn't get much better than this. Programs that throw tax-deductible donations at problems and then leave recipients to fend for themselves may be well-intentioned, but creating large-scale change takes more than that.
IBM intends to provide the necessary know-how, equipment, services and professional training to participating communities to eventually support their own solutions. And, according to IBM, the intent is for the most effective methods to be refined, scaled and implemented elsewhere.
Basically, this accelerator is also an incubator. Instead of IBM trying to figure out how to solve other people's problems, it empowers communities to come up with their own solutions – it's as much IBM as a service as it is IBM at your service. We like that.
You can get more information here on IBM website.