Fairness of milk subsidy called into question | Lifestyles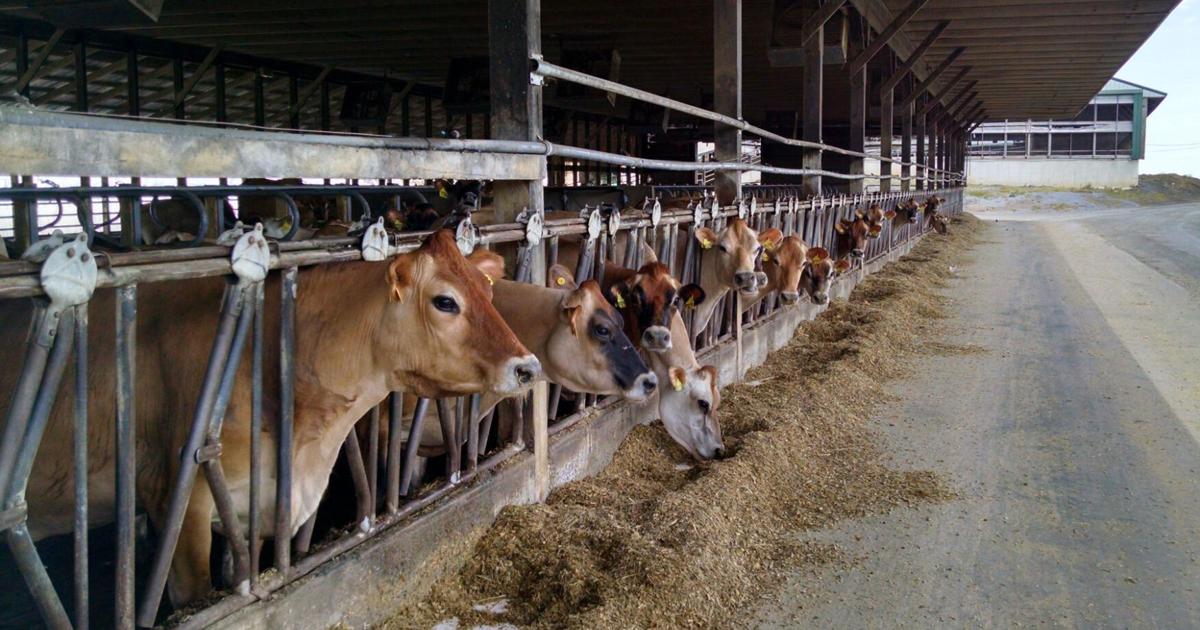 It's hard to imagine a more familiar food product than milk.
Even in an era when the term's positive associations have been usurped by a proliferation of non-dairy products, everyone knows what you mean by milk — they know where it's at the grocery store, they know how they like it. — whole, 2% or skim — and they know how much to put on a bowl of cereal.
But while many milk drinkers have at least a rough idea of ​​the price of a gallon from week to week, few have a clear idea of ​​how that cost is determined. Even fewer could accurately describe the arcane methods and convoluted bureaucracy that have been put in place over the past century to formulate the figure.
Experts often struggle to sift through the many factors that contribute to lowering or raising the price of milk.
"It's my 42nd year, and I don't understand," joked Walter Royek recently. Royek milks about 50 cows on his Corry-area farm and served as president of the Farmers Union Milk Producers Association, based in northwestern Pennsylvania.
An element of the Pennsylvania milk price that is little known to the average consumer has become a recent focus of attention: the overorder bonus, which resets in March and September.
On March 2, the Pennsylvania Milk Marketing Board went through the semi-annual process of hearing evidence before the bounty was set for an additional six months. For the first time, the Pennsylvania Department of Agriculture called for premium reform and the Pennsylvania Farm Bureau called for an end to it.
Under the bounty scheme, milk that remains in the state of production for sale benefits from a bounty paid by retail consumers and passed on to producers. The premium, which has generally ranged from 75 cents per quintal to $1.75 per quintal in recent years, is currently $1 per quintal (milk prices are set in units of 100 lbs of milk, or l equivalent to approximately 11.63 gallons).
The premium would seem like a boon for dairy farmers, and it is – for some. But that only applies to milk that stays in the state, so if the milk is processed out of state and then sold in Pennsylvania, farmers don't benefit. Another limitation applies to the final form of the dairy product: Only milk used as a drink benefits from it. Milk used for yoghurt, cheese, butter, powdered milk and related products does not benefit from any premium.
For more than four decades, Royek has produced milk used for cheese and until recently its milk was processed in Ohio – two strikes against getting the bounty.
"I personally never had it," Royek said. "I support it, but it's not equal for all Pennsylvania dairy farms. I would like it to be extended to all producers in Pennsylvania.
Concerns about the fairness of the premium have come to the fore in recent months. If consumers are to subsidize state dairy farmers, some argue, shouldn't all dairy farmers benefit? At the same time, with inflation at the highest since the bounty program began in the late 1980s, should Pennsylvania add about 10 cents – or more if the program were extended to all milk producers – the cost of dairy products?
The Pennsylvania Farm Bureau voted at its annual meeting late last year to seek an end to the bounty in what was a sharp reversal of the group's previous position.
"PFB supports the indefinite elimination of the Class I Overorder Premium out of concern for the inequitable distribution of the premium among Pennsylvania dairy farmers unless or until a more equitable system can be implemented," said said media communications director Bill Zeiders in an email. .
Pennsylvania Department of Agriculture Assistant Secretary Greg Hostetter didn't go that far in his March 2 testimony before the Milk Marketing Board, but he took a similar stance.
"Now is the time," Hostetter said, "for the Board to take a hard look at the current system and design a new system that treats all Pennsylvania growers fairly and sends the right signals to processors and retailers across the state." .
Longtime dairy farmer and dairy industry campaigner Arden Tewksbury of Meshoppen, however, was among several voices in favor of keeping the premium – and shocked to hear former supporters objecting. Tewksbury was part of the bounty launch effort 35 years ago and doesn't want to see that work erased.
"It causes them trouble" because of the limits that farmers can benefit from, Tewksbury said, "but it really helps farmers and does not mislead the consumer.
"I think overall it worked pretty well," he added.
Tewksbury acknowledged that the state bonus is an imperfect solution to a problem that should be solved at the federal level. The problem at the heart of milk pricing, he explained in a telephone interview, is that the pricing formula does not take into account a farmer's cost of production. Instead of a federal solution, Tewksbury hopes to see the state bonus continue.
"If the bounty is removed," he warned, "we may never get it back."
Tewksbury's surprise at the opposition to the bounty was shared by Milk Marketing Board Secretary Carol Hardbarger. In a column posted to LancasterFarming.com after the Pennsylvania Farm Bureau voted to end the bounty late last year, Hardbarger questioned the vote, speculating it was the "result of personal concerns members of the cooperative linked to the distribution of the premium by the cooperative administration.
According to Hardbarger, eliminating the premium would not benefit any dairy farmer and would obviously hurt those currently receiving the premium – and that damage would be hard to miss, even for those unfamiliar with arcane milk pricing methods.
"The biggest impact I foresee with the elimination of the (overorder bonus) is that many of our independent farms would go bankrupt," Hardbarger wrote. "Time after time, we hear stories from organizations and individual farmers telling us how key POO is in maintaining income stability for their members or for themselves."
The Milk Marketing Board was due to announce the premium for the next six months by teleconference on Tuesday. Tewksbury is one of the interested parties expecting to participate.
"I will listen," he said.
Mike Crowley can be reached at (814) 724-6370 or by email at [email protected].